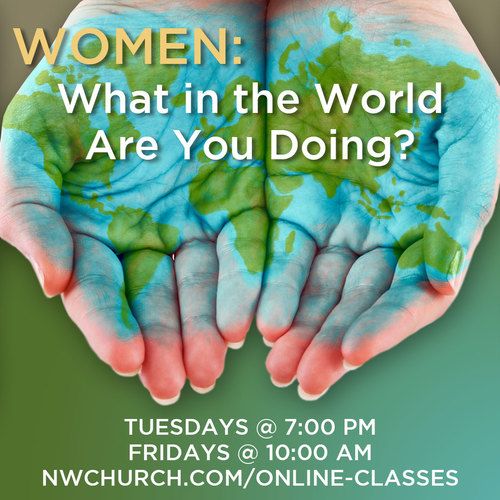 What in the World are You Doing? - Class Notes
This is a webpage that contains notes, slides and resources from our recent classes.
Session 1 — Tuesday, Sept. 8 and Friday, Sept 11
Our first priority is living for the Glory of God. What is God's Glory? Where do we see God's Glory? And, how can we bring God Glory will be questions we discuss in this first lesson.
What is the reason we were created? (Romans 11:36)
Where do we see God's Glory? (Psalm 19:1-6, Matthew 17:1-9, Acts 7:54, John 1:14, John 2:11, Philippians 2:10-11, 2 Corinthians 3:17-18)
How can we bring Glory to God? (Psalm 34:3, Romans 12:1, 2 Corinthians 3:18, John 15:8, 2 Corinthians 4:15, Matthew 5:16
Links:
Pastor John Piper's answers the question, What is God's Glory?
Worship Song: Oh, the Glory of His Presence by Terry MacAlmon
Session 2 — Tuesday, Sept. 15 and Friday, Sept 18
Discovering how God has Shaped Me for Ministry
Session 3 — Tuesday, Sept. 22 and Friday, Sept 25