Lead Pastor / Vision Maestro
It's a joy and privilege to teach and preach God's Word in the church each week, and that's my primary job. Sharing God's mystery, character, and truth in a way people understand excites me and fills me with energy. My desire is for people to have a close relationship with God and make an impact on the world around them. I get "revved up" when I'm vision-casting and collaborating with my awesome team—partnering together with humor and dedication to serve God and His people.
Worship Pastor / Youth Co-Pastor
Game-For-Just-About-Anything-Fun
Worshiping God and loving people are two of my favorite things in life. Music has always been an extremely important part of my life and I have had years of experience performing opera, jazz, bluegrass ... and harmonizing to the vacuum cleaner! But my deepest musical passion is worship. Although I take my faith and my work seriously, I don't take myself too seriously! I love to laugh and I'm a huge fan of fun! I am a ridiculous optimist and I always see the cup half full ... or even better, brimming over!
Children's Pastor / Curator of Corny Jokes
As the Children's Pastor at NWChurch, I am blessed to be at the forefront of faith, helping our kids fall in love with Jesus and His church. Unlike any other ministry, the children's ministry gets to present the gospel through games, crafts, art, and much other fun and unique ways. It's also a great place for me to work in my amazing collection of corny jokes—and the kids don't seem to mind it. We all have fun ... with a purpose!
Youth Co-Pastor / Student Imagineer
We have the privilege of working with our lively group of teens, and we know that they are at a really important stage of life. These students are the next generation's leaders and influencers. Helping our young guys and gals plug into church life now, and mentoring them toward the awesome future God has for them ... we love that! The food and games are pretty great, too! Come check us out!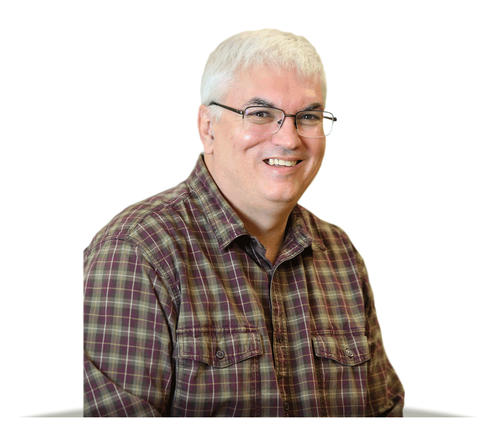 Executive Pastor / Technology Wizard
I have the great opportunity to work with various teams that help oversee the day-to-day operations of the church—communications, finances, and overall campus usage. My history at NWChurch has been long and awesome ... lasting for more than 30 years! My ultimate goal is to help our Community Life Center be an engaging environment where people can connect with each other and grow closer to Christ. Because I love what I do, it's really hard for me to leave work behind when I go home (just ask my team) ... but when I can manage it, I love to travel and cook.
Care Pastor / People Person Extraordinaire
In my role, I get to actively care for people ... hear about what's happening in their lives and pray with them for God's healing touch or guiding hand. I am passionate about connecting with two things that are going to last forever—other people and God's Word. I have been blessed to be at NWChurch for over 40 years, serving in areas of pastoral care, missions, spiritual formation, and teaching. When I'm not working, I like nothing more than to be surrounded by my awesome family. Oh ... and I'm always on the look-out for recommendations on a great murder mystery!
Administrative Assistant / Scheduler / Girl Friday
I'm kind of the "Girl Friday" of the office. I have a bit to do with everything and I'm grateful to be a part of all of it. I enjoy being the first contact for visitors on Sundays ... and being there as a point person for the congregation to answer any questions they have or help in any way. I love being part of a loving and praying church and having the opportunity to pray with and for so many of you.
Production Assistant / Creative Tech Geek
It's my job to produce visual communication pieces that inform and engage. This can range from the weekly bulletin that highlights upcoming ministry-related events ... to updating the church's website that reaches our community ... or producing presentations/videos that tell stories about changed lives. If I can leverage technology to be creative ... I'm all over it. Using creative gifts for Kingdom purposes—that's my jam.
Facilities Manager / Loose-End-Picker-Upper
Do I clean? Yes! Do I repair? Yup. Lock and unlock? Have cars towed? Brew coffee? Take shopping carts back to their store? Hang art work? I do all of that and more. But what I really do is connect, communicate, and pick up loose ends. I love to help people find: where they need to go, who they came to see, and the information they are seeking. I am helped by devoted volunteers who make my job easier and our facility amazing. If I can help you in the door or into your vehicle, then I feel good. Meaningful service ... I'll take that any day!
The work of ministry just wouldn't be possible without the volunteer support of many godly people. NWChurch has a dedicated team of men and women who are charged with overseeing the spiritual health of the people we serve. We are grateful for them.

Bob & Bev Carey (Chair)
Glen & Judy Basey
Garry & Linda Chapman
Charlie & Rebecca Elkins
Dave & Melissa Eller
Bill & Radine Herrick
Bill & Davitra Lawrence
Tad & Ann McMurray
Fred & Jenny Ricker
Bob & Lee Ann Robbins
Willie & Jena Rosborough
Mike & Pat Vantine